Published: 17 September 2021

Your Guide to Halloween Fun at Resorts World Sentosa
Get into the Halloween spirit with us at Resorts World Sentosa! From rewarding trick-or-treating activities to dressing up with your favourite characters and hair-raising staycations, you will be spoilt for choices with our fun and safe offerings for everyone this season.
Here are our top picks: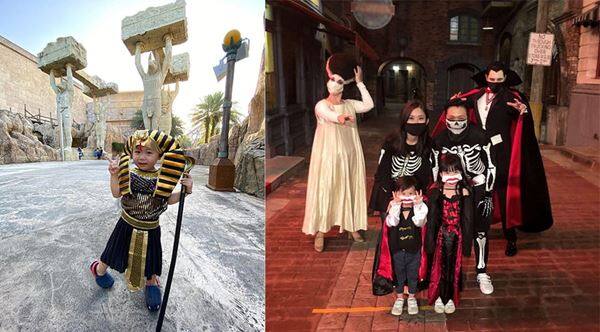 Dress in your ghoulish best and join our weekly costume contest
Yes, our costume contest on Instagram is back by popular demand! Flaunt your creativity and join your favourite characters like DreamWorks Animation's Trolls and Kung Fu Panda in dressing up for Halloween at Universal Studios Singapore.
It's easy to take part too. All you have to do is…
1. Snap a photo of yourself in your Halloween costume at Universal Studios Singapore
2. Upload it to Instagram with #TrickorThrillsatUSS
3. Tag and follow @RWSentosa
Do note that only public profiles are eligible, and winners will be notified on Instagram.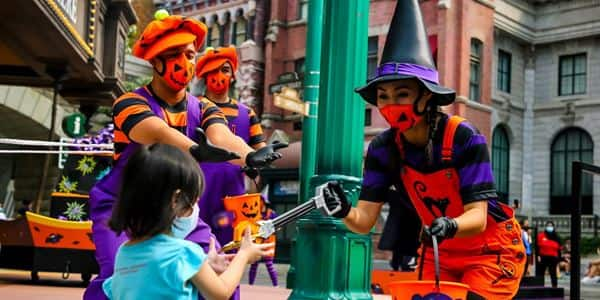 Follow the trail of treats
What's Halloween without going trick-or-treating? Look out for our friendly Candy Ambassadors when you visit Universal Studios Singapore or S.E.A. Aquarium - they will be distributing yummy treats from Win Win and DKSH at the various meet-and-greet points along the Trail of Treats. And for everyone's safety, the Candy Ambassadors will wear gloves and masks, and hand out individually-packed candies to guests using claw grabbers, all whilst maintaining a safe distance.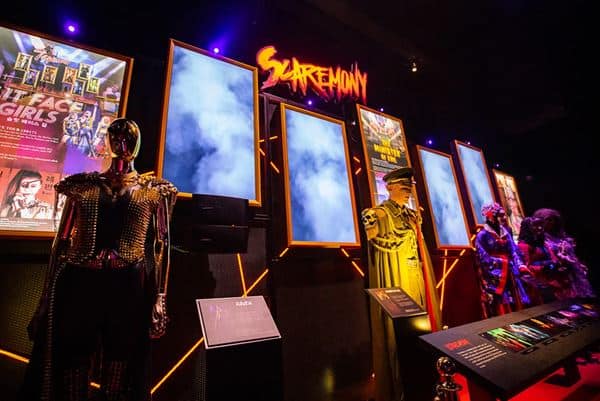 Take a walk down memory's lane
Fans of our Halloween Horror Nights event at Universal Studios Singapore will dig what's in store at the first-ever exhibition dedicated to Southeast Asia's award-winning and largest horror event. Be transported into a nightmarish world where you can get up close with the creepiest props, revisit infamous haunted houses and jaw-dropping shows, and come face-to-face with a killer line-up of the scariest icons from the past nine years!

NOTE: Entry to the Halloween Horror Nights Exhibition requires advanced booking.

WARNING! EXHIBITION MAY BE TOO INTENSE AND IS NOT RECOMMENDED FOR GUESTS UNDER THE AGE OF 16.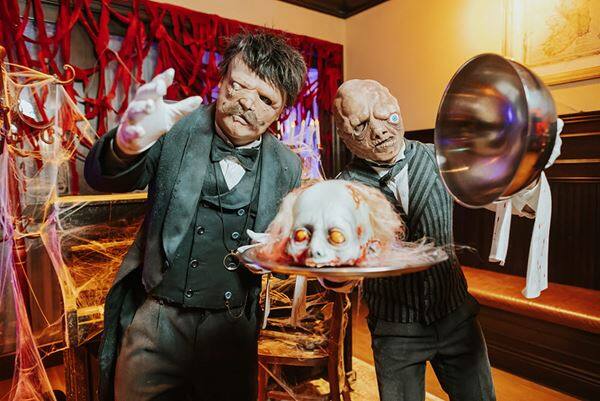 Spooky dining at KT's Grill
Worked up a monstrous appetite during After Dark hours at Universal Studios Singapore? Good. Because we've got plenty of devilish eats for you to nom on whilst Die-ning With The Dead at KT's Grill, from Monster Brains (mussel slider and sides of puffed rice, tomato, tapioca chips and red jalapeño sauce) to Cyclops Wings (spicy caramel-glazed stuffed boneless chicken winglets accompanied with fried egg noodles and sriracha sauce) and more. And if you're looking for a crowd favourite, check out the Feast on Fear 4-course menu.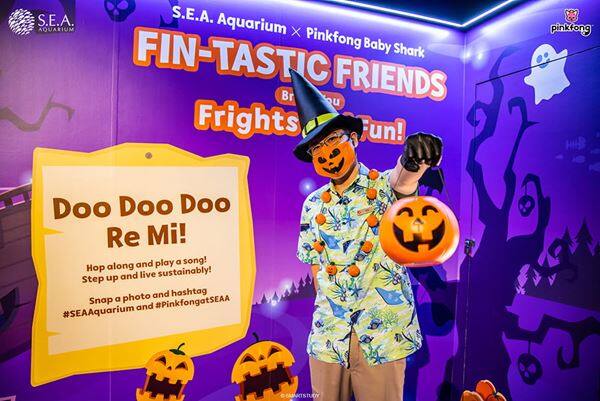 Doo doo doo... do dress up to meet Baby Shark
Meet Pinkfong, Baby Shark, and the Shark Family at S.E.A. Aquarium this Halloween, where they will be dressed up for the occasion! Plus, you'll also get to say hi to our Manta mascots, learn fin-tastic facts about sharks, collect treats from Candy Ambassadors and more.

Meet & Greet timings:

Pinkfong and The Shark Family
Sat and selected Sun*: 11am and 11:45am
*Available on 5 and 12 Sep, as well as 24 and 31 Oct

Manta Mascots
Sat – Mon
Weekdays: 1.30pm and 4pm
Weekends: 1.30pm, 3pm and 4pm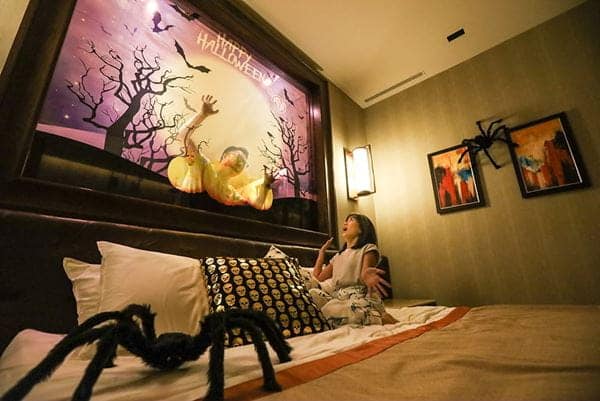 Book a scarily fun staycation
Planning to go trick-or-treating all weekend long? Make it a full-fledged day of fun with us and book a scarily fun staycay at Equarius Hotel. As affordable as SGD298++, the 2D1N staycation package will get you into the mood with themed masks and treats from the Scare Package. And from SGD398++, you can even enjoy Tricks or Thrills or After Dark festivities at Universal Studios Singapore.

P.S.: Enjoy additional savings of SGD50 nett on all Scary Sleepovers when you pay for your booking with Mastercard!
DreamWorks Trolls © 2021 DreamWorks Animation LLC. All Rights Reserved. Kung Fu Panda © 2021 DreamWorks Animation L.L.C. All rights reserved. Universal elements and all related indicia TM & © 2021 Universal Studios. All Rights Reserved.