Update: 16 August 2022
We know that there are several considerations when it comes to selecting the perfect hotel for your stay and this differs for every guests. You might be looking for a hotel suitable for your family of four or an intimate getaway for two, and whatever it is, Resorts World Sentosa has a hotel suitable for every type of guests. Here are the 5 RWS hotel recommendations:
The Rock Stars (Hard Rock ® Hotel Singapore)
What better hotel to live large and enjoy some rock star treatment than at the luxurious Hard Rock ® Hotel Singapore?
The Hard Rock ® Hotel Singapore is serving up energy, glamour, and tranquil luxury all at the same time. Whether you choose to enjoy a dip at the free-form swimming pool or to have a refreshing drink by the Pool Bar, it is high time to indulge yourself and let the stress fade away.
What's more? Rock-and-roll to your heart's content with Sound of Your Stay® as we hook you up for free through our tracks.®, picks.®, and wax.® amenities. With tracks.®, download and listen to music playlists that have been expertly curated to amplify your stay. If you're looking to enhance your music appreciation experience at the hotel, opt for wax.® where you can choose from 10 iconic vinyl records to tune in to with a Crosley turntable. Want to make your own music instead? Have a go with picks.® and reserve one of our 20 Fender® guitars for your very own jam session in your own guest room.
2. Big Family (Hotel Michael)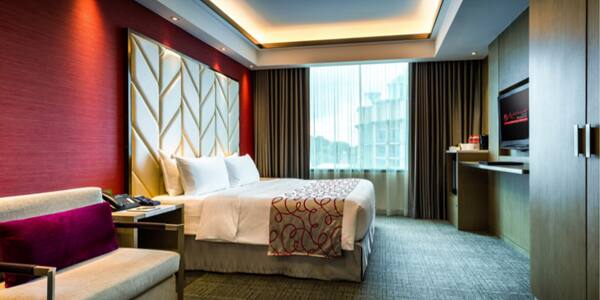 The more, the merrier - no one should get left behind when it comes to fun (all while adhering to the current COVID-19 Safe Management Measures, of course).

At Hotel Michael, we've got rooms perfect for two adults and two children, as well as rooms for four adults and four children. Think the Deluxe Room and the Presidential Suite respectively. The modern chic hotel offers a wide array of amenities that is pertinent to a big family with young children, such as a free-form pool for children to expend their endless amounts of energy and for adults to lounge comfortably.

The hotel is also a stone's throw away from Southeast Asia's first and only Universal Studios theme park - the Universal Studios Singapore. Just steps away from blockbuster fun, get your children ready for thrilling rides and an exciting day out under the sun.


3.Nature Lovers (Equarius Hotel)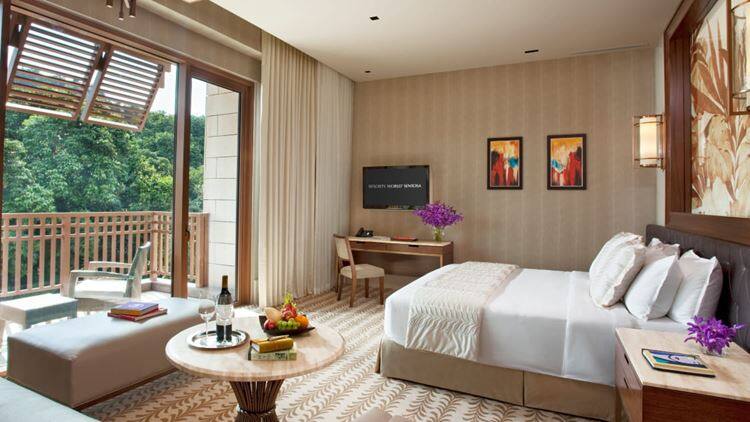 Situated along the fringe of a tropical rainforest in Sentosa, this is the hotel to check in to, to get closer to nature. This beautiful haven is the perfect getaway for nature lovers and families who love to bask in abundance of natural light.

The spacious, light-filled suites that feature private balconies or patios with picturesque panoramic views of either forest or sea, connects you with the outside as you unwind and relax comfortably in the room.

The hotel is also a convenient start point for your hike around the island.

Fun fact: Embracing the green philosophy, the ceiling fans at the hotel are made of recycled wood from trees removed when the hotel was built.


4. Romantics (Equarius Ocean Suites)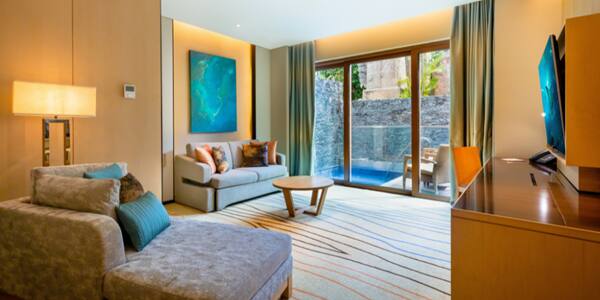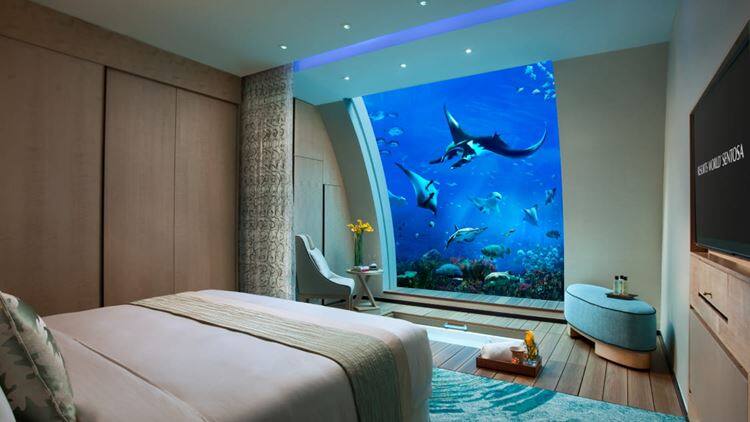 What's a romantic getaway to you? For us, we are allured by the wonders of staying in an underwater suite. Offering guests the best of both land and sea, enjoy your staycation in a deluxe two-storey townhouse at the Equarius Ocean Suites. It is the romantic escapade you need to spice things up.

Be treated to five-star comfort and personalised butler service whilst enjoying spectacular views of this underwater sanctuary, where you can also have a dip in the private jacuzzi without any disturbance.



5. Travel Lovers (Equarius Villas)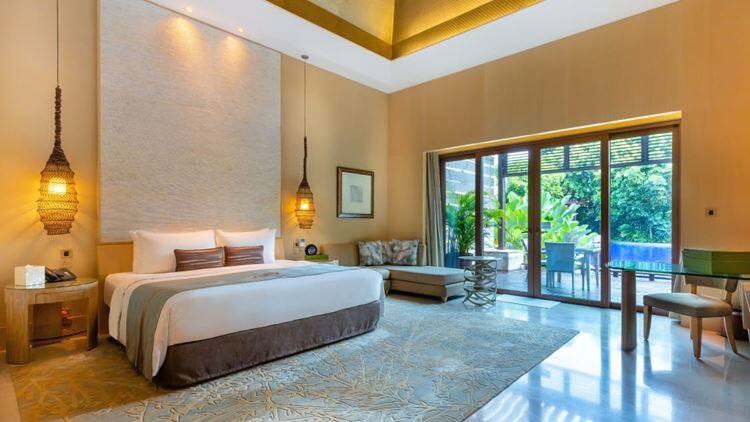 In need of a staycation that transports you out of Singapore? Dreaming about the perfect beach getaway to Bali or Phuket? Well, you don't have to look far. The Equarius Villas, tucked in the western tip of Resorts World Sentosa, offers the idyllic retreat you need.
Let loose and unwind at the outdoor garden or private timber sundecks at the tropical sanctuary, with a cocktail in hand… Plus, a personal butler at your service. That is THE life!


Check them out here!