​
Published: 09 Jun 2023

RWS-NUS Living Laboratory Collaboration – 2023 Expedition
As part of the RWS-NUS Living Laboratory Collaboration, a team of marine experts from the Tropical Marine Science Institute and around the world joined the S.E.A. Aquarium Research and Conservation team for a week-long expedition in Sentosa Island. The expedition aimed to complete a biodiversity survey of public lagoons on Sentosa Island's beaches - namely Siloso, Tanjong, and Palawan. Data collected will provide further insight into biodiversity in managed lagoons and can help inform future conservation planning of the sites.

The biodiversity survey saw an abundance of marine organisms, among them crabs, sea anemones, brittle stars, sponges, and various other animal groups. The team was joined by citizen scientists, a passionate group of trained volunteers, who assisted researchers not just in the field survey, but also in the sorting and documentation of specimens at the St John's Island National Marine Laboratory.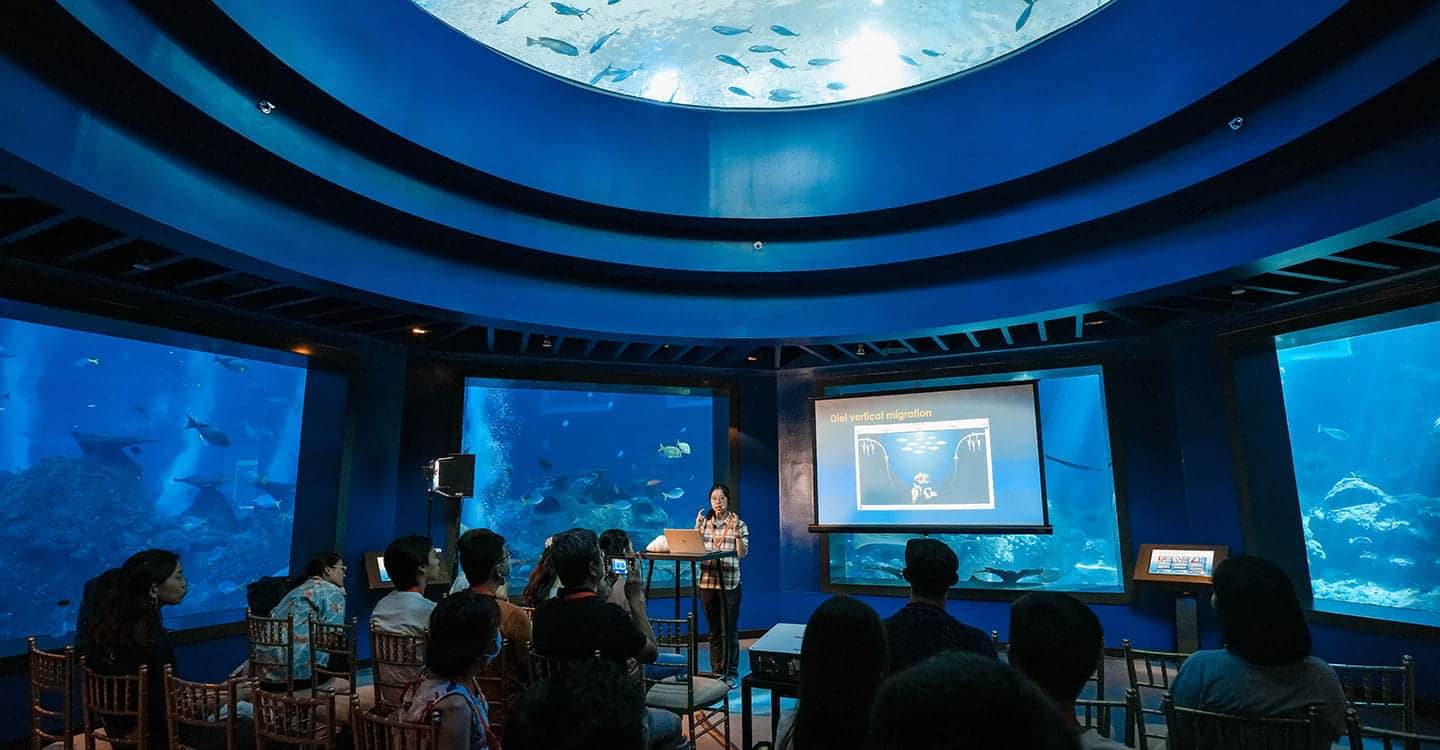 The RWS-NUS Living Laboratory's first research expedition was brought to a conclusion by a series of marine biodiversity seminars set against the backdrop of S.E.A. Aquarium's Open Ocean Habitat, with audiences attending both in-person and online. International experts from Japan, Australia, and the UK who took part in the expedition gave talks on their areas of expertise (brittle stars, sea anemones, and sea butterflies). Volunteers, collaborators, and members of public enjoyed the informative talks from inside S.E.A. Aquarium's Ocean Dome, surrounded by panoramas of blue.
​