Published: 1 June 2021

Make World Environment Day Count With These Tips
5 June marks World Environment Day - celebrated since 1974, this annual event encourages worldwide awareness and action to protect our environment.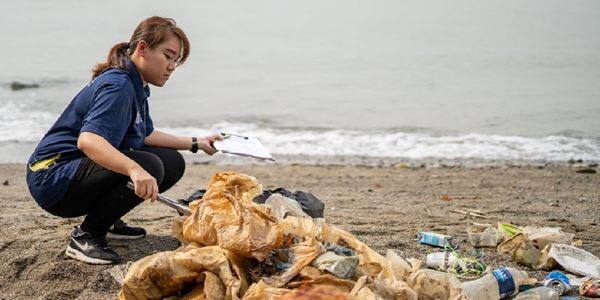 RWS team member picks up marine debris along our shores during a cleanup.

The theme this year is Ecosystem Restoration, and it is all about doing our part in the recovery of degraded or destroyed ecosystems back to a natural and healthy state, as well as conserving ecosystems that are still intact. Such ecosystems include forests, farmlands, cities, wetlands, and oceans.

Healthy ecosystems are able to support a richer biodiversity, produce fertile soils, yield more timber and fish, and most importantly, store much of the greenhouse gases in the atmosphere that contributes to climate change. Basically, ecosystems in the pink of health are great for the environment and us.



Marine debris can be found along our shores, and it is our job to ensure that our environment stays clean!

At Resorts World Sentosa, we recognise that, and have been doing our part for the environment. For example, we actively organise and engage in cleanups every year such as the International Coastal Cleanup Singapore (ICCS), as well as collaborate with other organisations and schools. Additionally, the data collected during these cleanup sessions also help us identify the most common marine debris found on Singapore's shores.



RWS organised a beach cleanup in September 2019 in conjunction with the International Coastal Cleanup Singapore (ICCS). Members of the public gathered to pick up marine debris along the beaches of Pulau Ubin.

As ambitious as ecosystem restoration may sound for the average person, it can start from small steps such as actively practicing several eco-friendly habits and participating in clean-up events. After all, every little action counts.

Here's what you can do to help the environment:
Avoid littering and dispose of our waste responsibly.
Participate in clean-up and greening efforts.
Practice the 3Rs to minimise waste going into our natural environment.
Look out and sign up for our upcoming clean-up initiatives!
Inspired to do your part? Check out these 8 cool gadgets and services in RWS that help save the Earth!