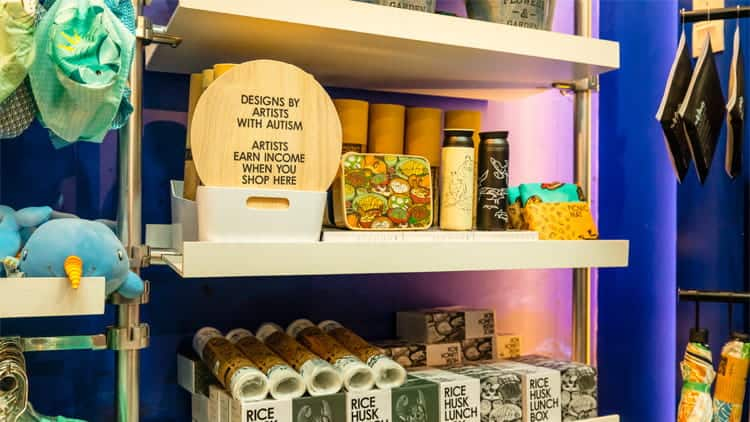 Procuring from local businesses reduces the emissions generated from transport, while supporting local livelihoods. At RWS, we have adopted a local-first approach in procurement. In fact, nearly 90% of our spending in 2022 were on local businesses.
For its efforts in purchasing fresh ingredients such as eggs and beansprouts from homegrown farms, RWS was awarded the highest tier of Singapore Food Agency (SFA)'s Farm-to-Table (FTT) Recognition Programme. We engage extensively with local farms to understand their farming best practices and production capabilities, and see how we can collaborate to meet RWS' food demand.
RWS also supports social enterprises by providing them with shelf space to sell their products. Shop for good at these shelves – with your purchase, you'll be supporting a charitable cause as well.